Any device, when connected to a network, has a potential to be compromised by malicious activities. These end user devices or endpoints may include anything in your network from laptops, desktops and servers to point-of-sale devices, ATMs and kiosks. It is important from a business continuity perspective to ensure that all your endpoint devices are properly secured as they form a vital part of enterprise cybersecurity.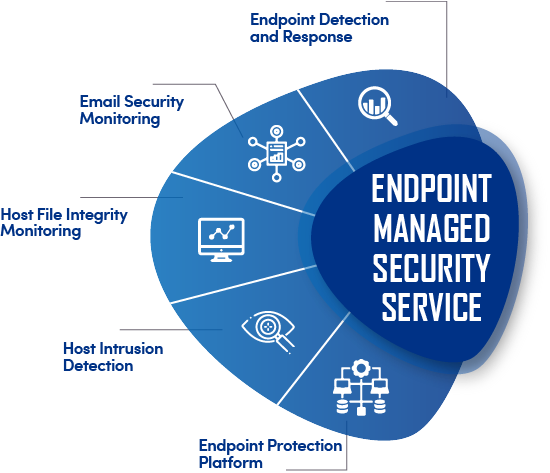 AMSAT's Endpoint Security Service helps to ensure that such endpoints are highly secured. Our service lets you constantly monitor each endpoint for possible threats and implement compliance with security, monitoring and operational policies. Our approach is based on active as well as passive methodology to cater to your network's eco-system. The bottom line: our powerful Endpoint Security Solution monitors your network, helps you detect malware, analyzes the damage created, cleans up the network, and blocks any potential attacks in the future to provide a more secured network. Our managed endpoint security services include:
Endpoint Detection and Response
Email Security Monitoring
Host File Integrity Monitoring
Host Intrusion Detection
Endpoint Protection Platform
Endpoint Detection and Response
AMSAT's EDR (Endpoint Detection and Response) solutions cover some of the more advanced capabilities like detecting and investigating security incidents and the ability to remediate endpoints to pre-infection state. Besides, we also provide Fortinet EDR solutions to analyze and detect the detailed endpoint attack vectors. AMSAT Managed EDR agents continuously monitor each endpoint and hunt for known and unknown threats, providing greater visibility into potential threats posing the network. When one of the endpoints are detected with a suspicious behavior, our AI driven platform analyzes and validates that threat. Upon notification, we take immediate action to contain the compromised endpoint(s), resolve the threat and protect organization's endpoints against similar attacks in the future.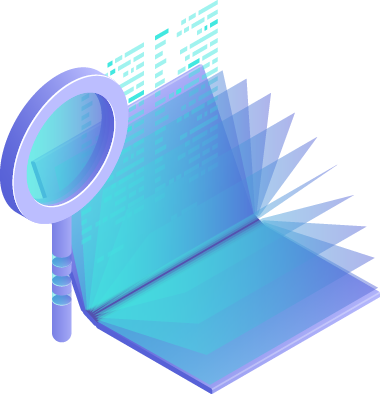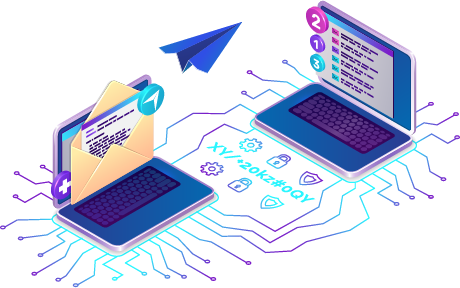 Email Security
Monitoring
As part of Email Protection solution, AMSAT provides managed services both as a cloud service and on premise. Our Email Protection solution safeguards organizations against phishing, malware, ransomware and threats that don't involve malware. This also includes impostor email, business email compromise (BEC), granular email filtering controls spam, bulk "graymail" and other unwanted email. Our services in this specialty ensures continuity of email communications even when email server fails.
Host File Integrity
Monitoring
Our host-based file integrity monitoring service validates whether a threat has caused any genuine harm. Our file integrity monitoring (FIM) solution use proprietary technologies and processes to ensure the integrity of critical system, which also helps in filing and detecting unauthorized changes in real-time.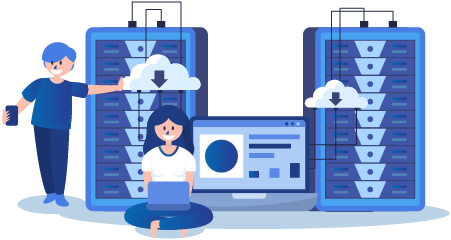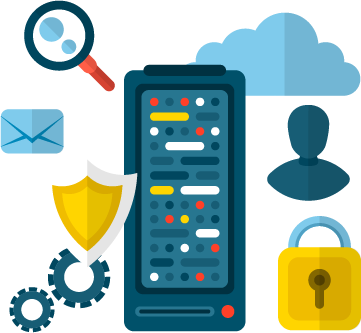 Our host intrusion detection & monitoring solution identifies any suspicious activities in an organization's network and forms an essential component of a powerful incident response system. We use cutting-edge IDS tools to rapidly find and contain intrusions before serious harm is done.
Endpoint Protection
Platform
Our managed services of endpoint protection platform (EPP) solution deployed on endpoint devices is to prevent file-based malware attacks, detect malicious activity and provide the investigation and remediation capabilities needed to respond to dynamic security incidents and alerts.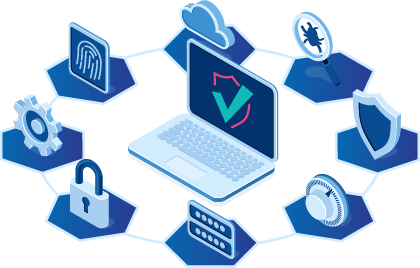 Ready to
Get Started?
Our specialists are ready to tailor our security service solutions to fit the needs of your organization.